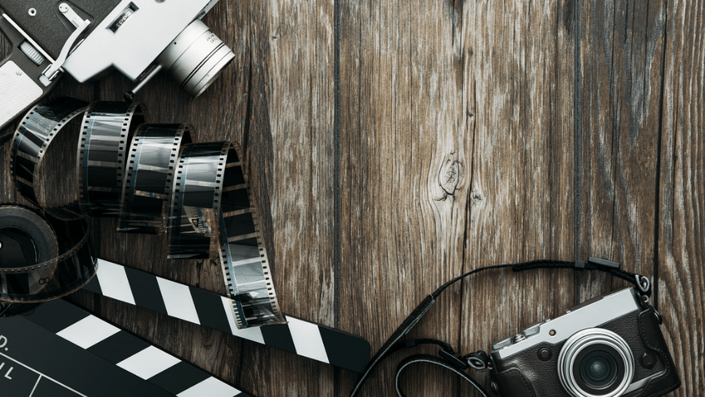 Teach English with Short Films
Online Training Course - "Movie Script as Textbook"
Online Training Course for ESL/EFL Teachers

What would happen if you didn't have any textbooks and someone asked you to teach the language with only movies?
How many materials or lessons could you create from one single film and one script?
What if I told you that you could create dozens if not hundreds of language lessons?
A film is probably one of the most interesting and "linguistically richest" materials to explore in the classroom.
You could teach how native speakers use grammar and vocabulary in real-life speech, train your students' ears, and get them to listen to various accents.
When they go to an English-speaking country, they'll be able to understand native speakers more easily.
There's such a huge difference between "textbook" and real-life English.
The earlier you introduce authentic materials into your lessons, the better it is. But you need to teach your students how to use movies correctly in their language studies.
Put movies at the heart of your lessons!

I'm going to show you how I use short films in my lessons and the online movie club.
In particular, you'll learn how to use movie scripts instead of textbooks to teach every single aspect of the language (grammar, vocabulary, slang, American and British English and cultural issues).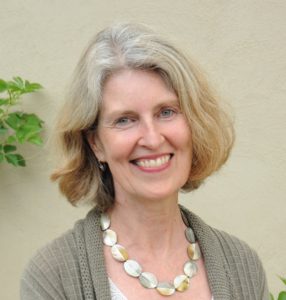 "I've always been interested in using videos and films for my own language practice and for teaching. Short films are the answer! In this course, specifically for (English) Language Teachers, Alexandra showed me how to concentrate on just one short film at a time and use it to teach vocabulary, expressions, cultural differences in English speaking countries, slang, and even grammar in a way that is visually appealing and broken down into small chunks so it's not overwhelming.
By going in-depth, my students and I gain a deeper understanding of the film and all of the language in the script. I think this visual and contextual way of learning will make it stick over a long time. I always remember things better if I can associate them with something visual and real-life.
I love taking her courses for access to excellent short films. Alexandra does all of the hard work of searching for the best ones. It saves me loads of time."
- Kate Fisher, Conversation Teacher, Conversations With Kate
1.) Teacher training course with video lessons
2.) Access to the online movie club I run for English learners
3.) Teacher's notes + videos where I'll explain how you can use the materials in your classroom.
4.) Downloadable workbooks, worksheets, slides, and the interactive quizzes can be exported as PDF files as well.
5.) Extra resources: Film lessons for different age groups and levels.
CONTENT
- How to teach vocabulary visually with animated short films
- How to use movies with low-level students
- How to use doodling for language learning
- How to teach basic movie vocabulary + advanced cinematic terms
- How to help your students interpret moving images critically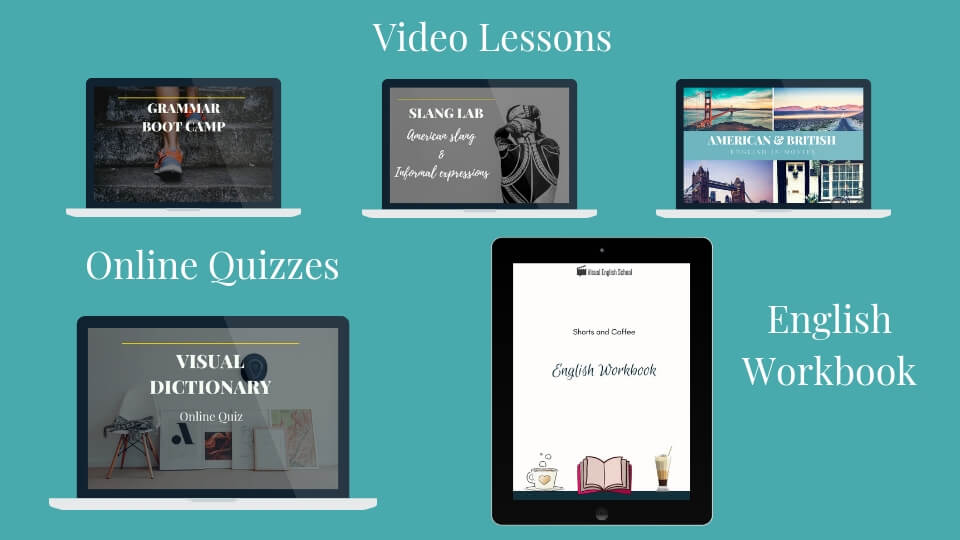 At the end of this course you'll learn:
How to use movie scripts as textbooks
How to involve your students and get them to do the biggest part of the job and see that they're even having fun doing so.
How to use this method with other films over and over again
You don't have to spend endless hours searching for materials or creating them from scratch. Enjoy the movies, the video lessons, download the materials, and use them right away. It's that easy.
Your students can significantly improve their language skills and will be more fired up during lessons.
You must know; however, there are no magic tricks. I believe only in hard work and creativity when it comes to teaching languages.
Your Instructor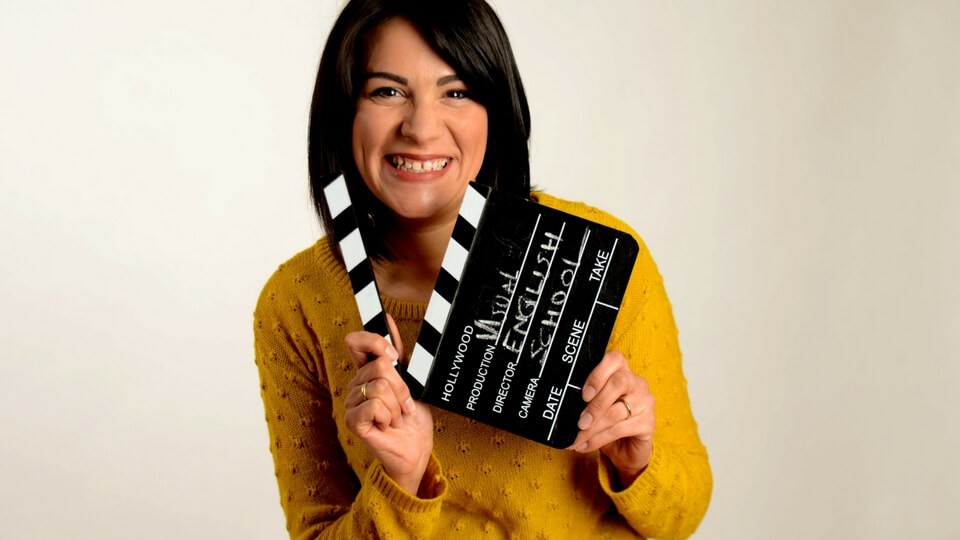 My name is Alexandra Kapinya. I've been teaching English with short films for more than a decade now. I got my university degree in modern languages and did some film studies related to the classics of the Hollywood studio era with a focus on Billy Wilder.
I also run an educational movie club for English learners both online and offline.
You must know that I'm also a jazz aficionado and cappuccino addict.
Course Curriculum
START HERE - Course Introduction
Available in days
days after you enroll
How to teach English with short films
Available in days
days after you enroll
Movie Time and Story
Available in days
days after you enroll
Frequently Asked Questions
Who can participate?
If you're teaching English as a foreign language at the secondary school, or you have adult English learners, you're in the right place.
What if I'm not happy with the course?
If you are not happy with the course, you can get a refund within 14 days of your purchase.
How long do I have access to the course?
After enrolling, you have lifetime access to the course materials.
When does the course start?
As soon as you enroll, you'll get immediate access to the Movie Script as Textbook training course + movie club + learning materials.
Grab your popcorn, some icy drinks, and dive into the course.

Prices are in U.S. dollars and include EU VAT charges (if applicable).
This course is closed for enrollment.