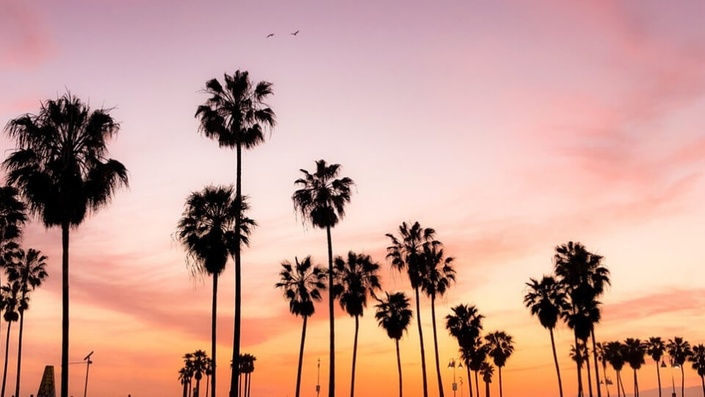 Stop Translating in Your Head
How films can help your students stop translating in their heads: Online Workshop for English Teachers—May 29, 2019
Are your students still translating in their heads while speaking or writing in English?
I'm sure many of them hesitate or keep silent for a couple of minutes before they can answer your questions. They need time to translate everything from their native languages into English.

They might be inaccurate, use the wrong word order, mistranslate things, or invent words that don't exist in English.
It can be quite frustrating. But how can you help your students?
Have you found a lot of general tips on the Internet that didn't work for them?

General tips like:
- Label objects in your environment in English.
Do your students really use sticky notes regularly and consistently at home? And does this method work for all age groups?

- Use a monolingual dictionary.

Do your students understand English well enough to understand definitions in English?

-Speak to yourself in English.

I don't think many English learners do this at home. They would feel embarrassed.

What if you could help your students stop translating and start thinking in English using short films?
No matter whether you're teaching at middle, secondary, or language school to adults, everyone loves films.
Short films are particularly suitable for English learners because of their length. They're about five to 10 minutes long, so it takes a little time to watch and use them in classroom projects.

They're freely available online.

Many of them are incredibly original, stimulate creative thinking, and can spark amazing discussions.
But how can you get the most out of short movies?
In this online workshop, you'll learn how to use short films to help your students stop translating in their heads and start thinking in English.
NO MORE GENERAL ADVICE
Only creative and actionable projects you can use right now in your classroom.

Included are:
Bite-sized Video Lessons
In the first part of the workshop, I'll show you how I use short films in the classroom. My movie-loving students have significantly improved their speaking skills using these strategies and had a lot of fun along the way.
Creative Projects and Ready-made Lesson Plans
The workshop is not only about theory. I've prepared some classroom projects you can use right now. Your students will need to watch some beautiful short films (you'll get the links to the movies) and they'll prepare a super creative assignment based on them. I'm sure they'll be enthusiastic.
Workbooks
You can download, print the workbooks, and give them to your students or upload them to a virtual classroom. (I'll show you the simplest way to do that.)
Creative Classroom Projects
1.) Visual English Atelier
2.) Recording Studio
3.) Young Poets Society
4.) Actors' Lab
5.) Copywriter
They're super easy and engaging activities that will make a difference in your students' learning journeys.
You only need Internet connections in your school or at home. You don't have to have any technical knowledge to participate. (I'm not a tech geek either.)
Your students can significantly improve their language skills, stop translating in their heads, and get better results in their language exams.
You can learn how to use short films creatively in the classroom and do activities that go beyond gap-filling and multiple-choice questions, and other traditional listening exercises.
You and your students will be more fired up during lessons.
Everything is ready for you. You don't have to spend endless hours searching for materials or creating them from scratch. Enjoy the video lessons, download the materials, and use them right away. It's that easy.
Don't wait too long! Purchase your ticket now.
The workshop will start on May 29, 2019. All the materials (videos, classroom projects, workbooks) will be available on the school's platform that day.

Your Instructor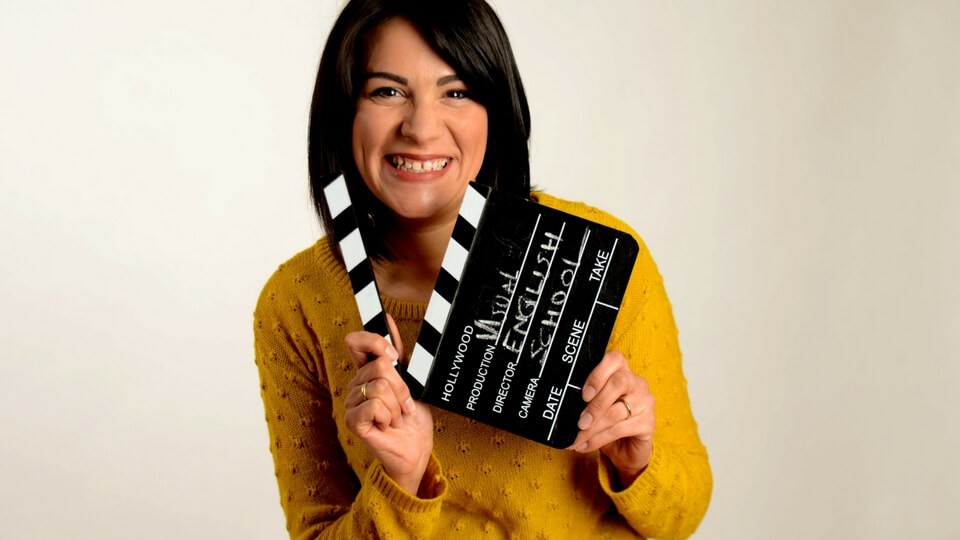 My name is Alexandra Kapinya. I'm an English teacher and movie blogger. I got my university degree in modern languages and did some film studies related to the classics of the Hollywood studio era, with a focus on Billy Wilder.
I help movie lovers learn and teach English with beautiful short films. I run an online short movie club for English learners and write about my favorite shorts on the blog.
I've learned Spanish and Italian basically by watching films. I've been living and teaching English in Italy for more than a decade now. I'm also a jazz aficionado and cappuccino addict.
Frequently Asked Questions
When does the workshop start?
It starts on May 29. You'll find all the materials and videos on the school's platform from that day onward.
Can I register for the workshop after May 29?
No, registration closes May 28.
How long do I have access to the workshop?
You'll have access for an entire year, so you can study, implement the strategies, carry out the activities in your classroom at your own pace. Summer is coming soon, and you can get some fresh ideas during the holidays and think about how to use these materials in September.
Why should I pay for the workshop? There are so many free materials online for English teachers.
There are tons of free lesson plans available for English teachers and worksheets based on films online. You can use them for discussions and conversation classes, or you can teach a vocabulary or grammar topic. But these lesson plans don't solve a specific problem for your students. In our case, how to start thinking in English and stop translating. I'll also show you how to use short films creatively in the classroom that go beyond the traditional listening exercises. Also, you don't have to spend endless hours searching for the right materials or creating them. Everything is ready for you.
Who can participate?
If you're teaching English as a foreign language at the middle school, secondary school, or you have adult English learners, you're in the right place.
I'm an English learner. Can I participate?
Yes, but bear in mind that you'll need to carry out the activities alone without a teacher's feedback.
Do you offer a refund?
Due to the digital nature of the workshop and that all the materials are downloadable, no refunds will be given.
Can I share my access to the workshop with my colleagues?
No, thank you for asking. Your ticket gives you one-year access for one user. But you can use the materials for as many students as you want.
This course is not open for enrollment.